Friday Faves - Theme Vanity
Thanks to some recent great suggestions and a day of pampering for my sister's wedding, I have a few fantastic faves to share!
1.
Organix Renewing Moroccan Argan Oil Shampoo
($7)
- I picked this up on a recent shopping trip with Jessica. Jessica has big hair. (That is important to understand.) I don't have big hair like Jessica, but it can be annoyingly wavy and thick at times, so I decided I could trust her opinion. I love this shampoo! It's in between the super pricey brands and the cheapo-depo brands. It has a great scent, which I have been trying to "place" since I bought the shampoo over a month ago. I know it from somewhere, and it's bringing me back to high school days, but I can't make the connection. By the way, even though "oil" is in the name, it really doesn't greasy up your hair. It makes it smooth but still moveable. I tried to take a good awesome hair picture, but they were ridiculous. So I chose the most ridiculous. What, this doesn't make you want to try the shampoo??
2.
Maybelline One by Volume Express in Very Blac
k
($6)
- I think for those of us who started wearing make-up in the 90's, Maybelline mascara has a special place in our hearts and make-up bags. This is that little square and pink mascara tube pumped up! I know I believe in buying quality make-up whenever possible, but for me, mascara has to be tossed so quickly, it's hard to pay Sephora prices. This mascara makes my eyelashes thick, long, and black--just what I want!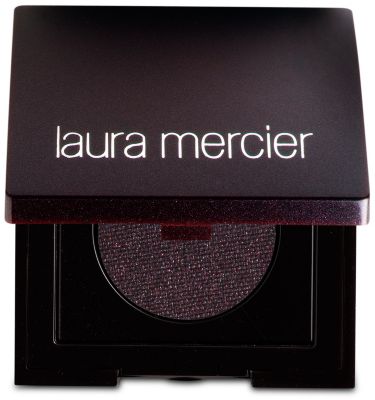 3.
Laura Mercier Tightline Cake Eyeliner in Ebony Black ($22) and Flat Eyeliner Brush ($25)
- Yes I know, for those prices you can buy a pair of shoes or two, but seriously, this eye liner is the BEST and will last me the rest of my life. The eyeliner was a gift from my sister after she and I had our make-up done for her wedding. I bought the eyeliner brush so I could surely replicate the look. I couldn't, of course, replicate it entirely, but it's still pretty awesome. The eyeliner is a little pot of make-up which you activate with water, and this stuff stays on.
4.
Laura Mercier Gel Lip Colour in Rosette ($22)
- Also a purchase from our make-up day, this lipstick is amazing! And the exact type and color was featured in
Lucky Magazine
that very month! (Click on the link to see for yourself!)