Favorite Things 2010: Part 1
Today feels like Day 1 of the new year for me, and as I was plotting how I plan to spend my next week (organizing, cleaning, purging), I started to think about those things that made 2010 great. No, I'm not talking about the non-material things such as family, friends, and love; I'm talking about the material things, the purchases and the finds that I'm still happy about, even as 2011 is beginning.
These favorite things just may be the topic of my blogging the next few posts. I'd love to hear what your favorite things of 2010 were as well!
Favorite Wearable Item: Guess flat leather boots that I received for Christmas last year and became the go-to component to fix up any outfit. You see how they turn a white skirt and oversized top into something fabulous? Love these.
I also have to add in my favorite wearable item in the jewelry category. The little "C" monogram necklace Robby bought me in New York is wonderful, the perfect dainty piece to wear everyday. Love this.
Favorite Face Product: Stila's Convertible Color, the compact that gives me instant pick-me-up color even when I'm pale and pasty from months of winter. (Okay, we've really only had three weeks of winter, but it feels like months!) Love this.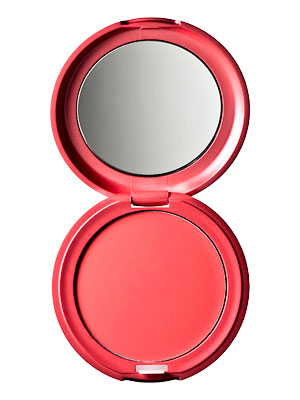 Favorite Kitchen Appliance: The garlic press Ben and Stephanie gave me because they know how much I love garlic, especially on my pizza. Sadly, I tried to cram too much garlic in it and now it has to be fiddled with to work, but it still is my fave. Love it!
Favorite Read: Lucky for me, I don't have to choose between Twilight and Harry Potter because I read the Twilight books in 2009. Harry Potter, you are my favorite read of 2010 (and will probably be a future year fave, as well). Love you, HP.
That's all for today! I'll need to think of my other categories, but I'm pretty sure furniture piece, food, and tv show will be my next post. Any other ideas?